Batter up! Since 1947, Arizona has been the Spring Training home for 15 teams in Major League Baseball. Visit Mesa for Spring Training this year, and be close to all the action of the Cactus League's games and practices. Mesa is home to the 2016 World Series Champions Chicago Cubs so fans of all ages can enjoy great team festivity all season long.
Catch the Cubs or other teams play in Spring Training games with quick access to ballparks and stadiums around the Phoenix area.
Sloan Park
Right across the street from Sheraton Mesa Hotel at Wrigleyville West, Sloan Park is the Spring Training facility for the Chicago Cubs.
Opened in 2014, the stadium holds up to 15,000 fans ensuring you are surrounded by excitement. The stadium has a similar look and feel to Chicago's famous Wrigley Field so you're sure to feel at home here in Mesa.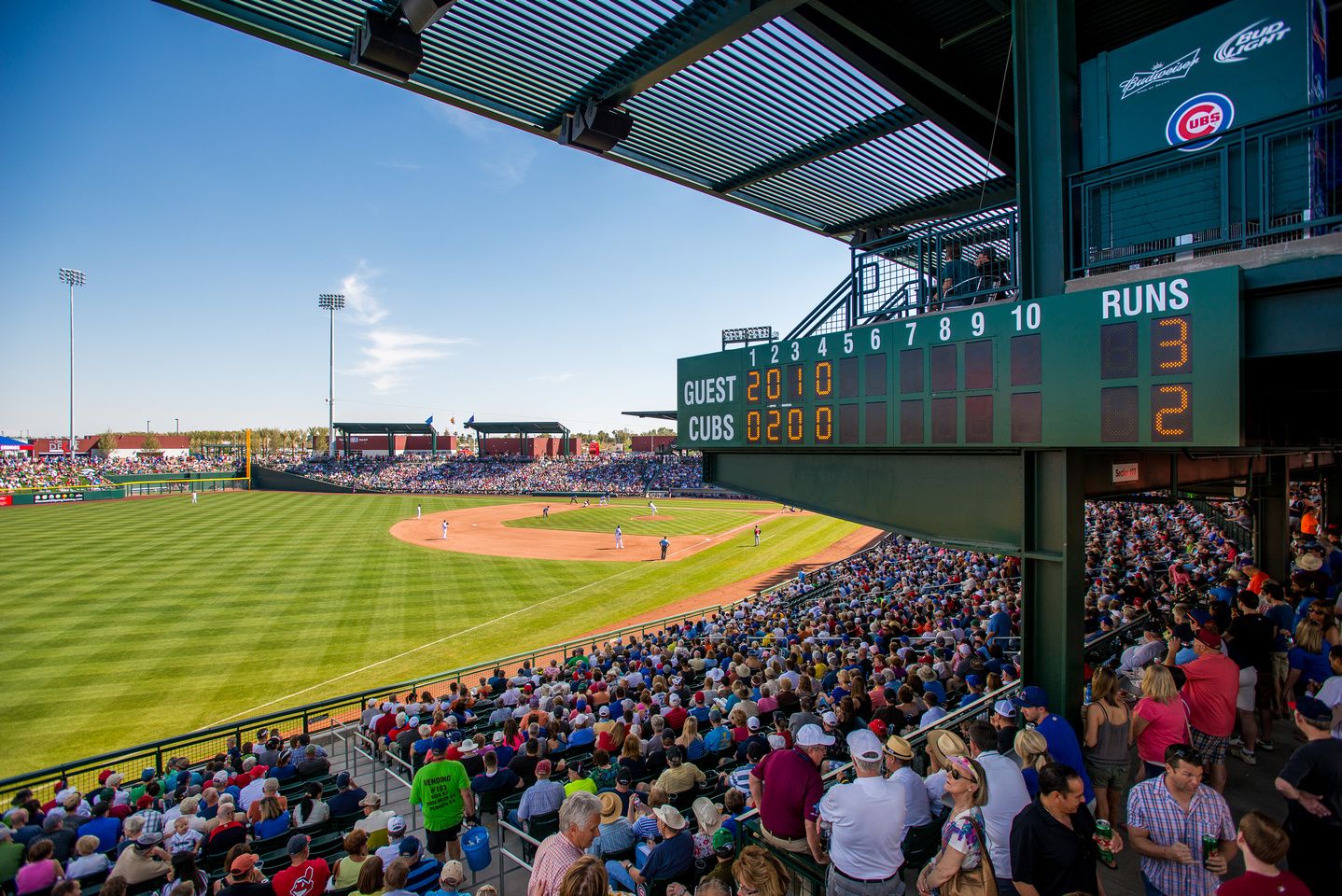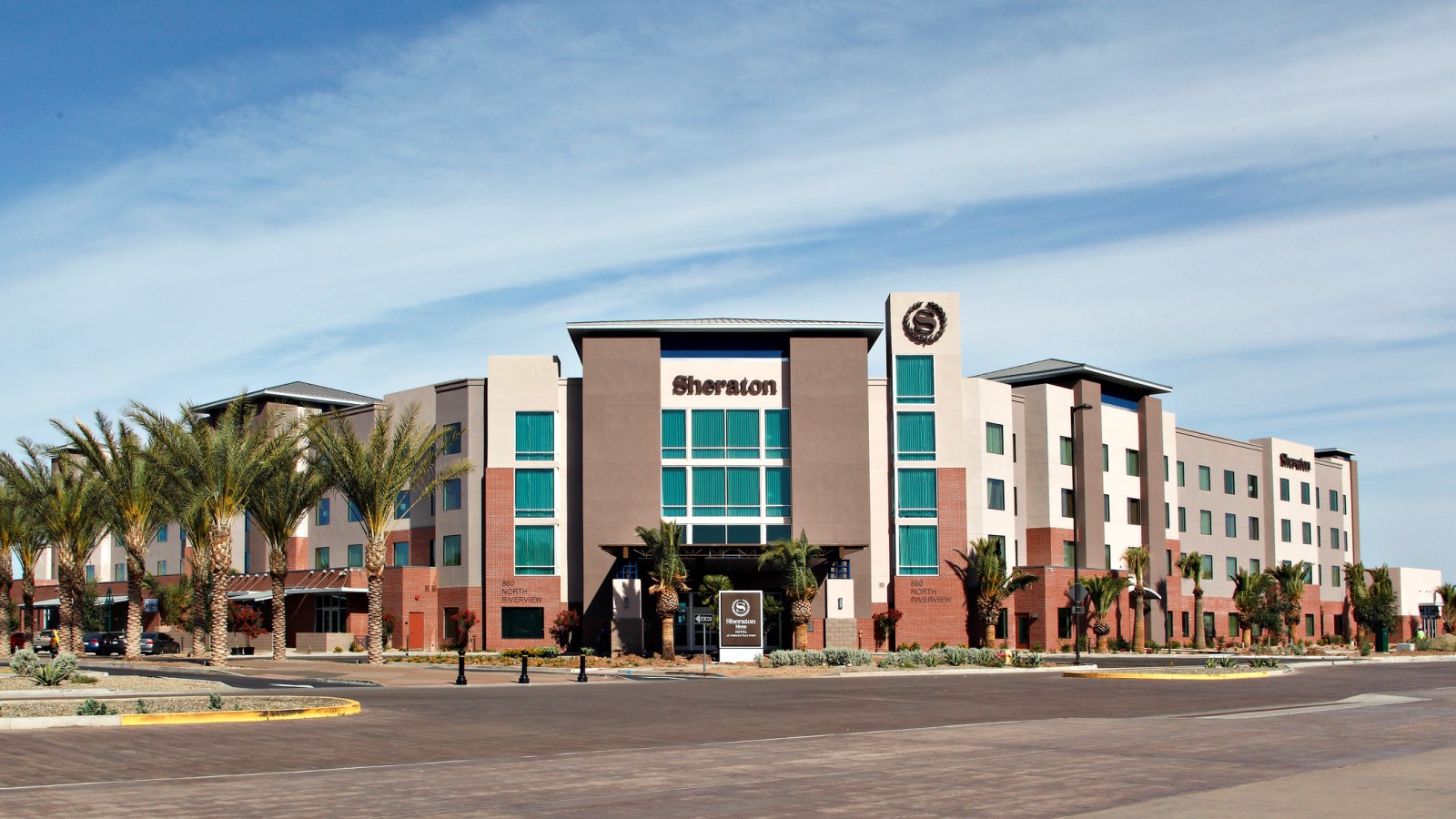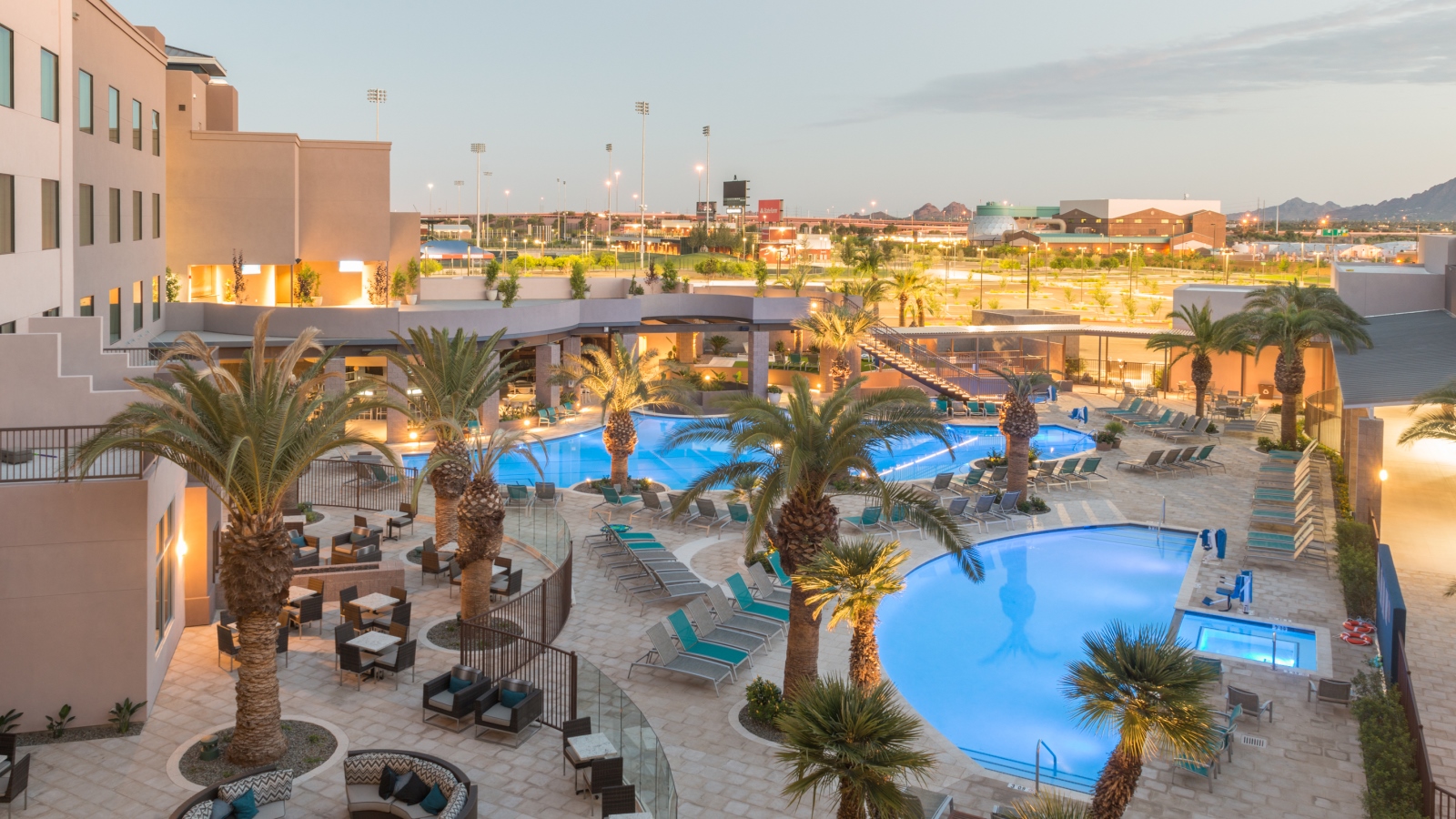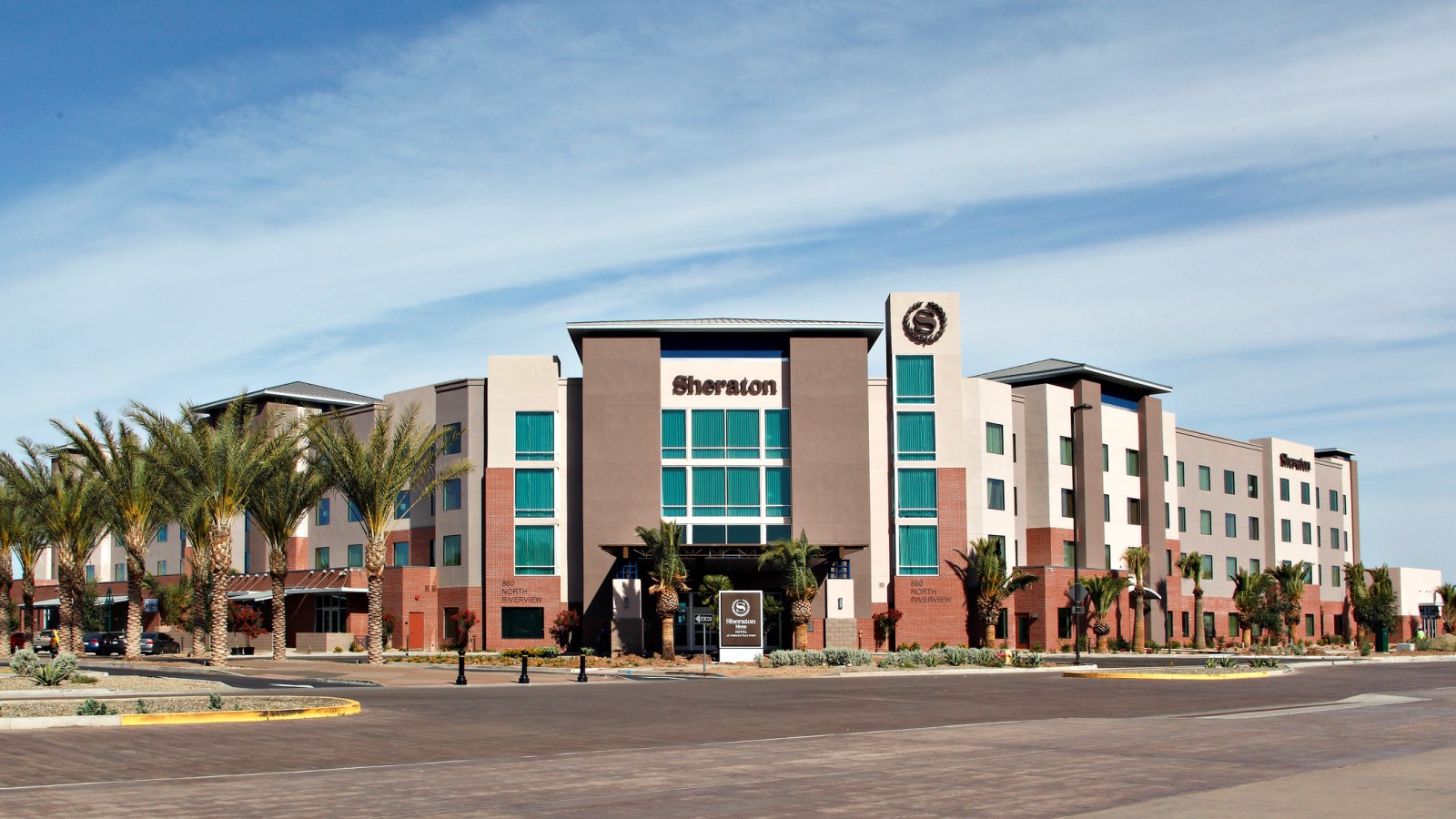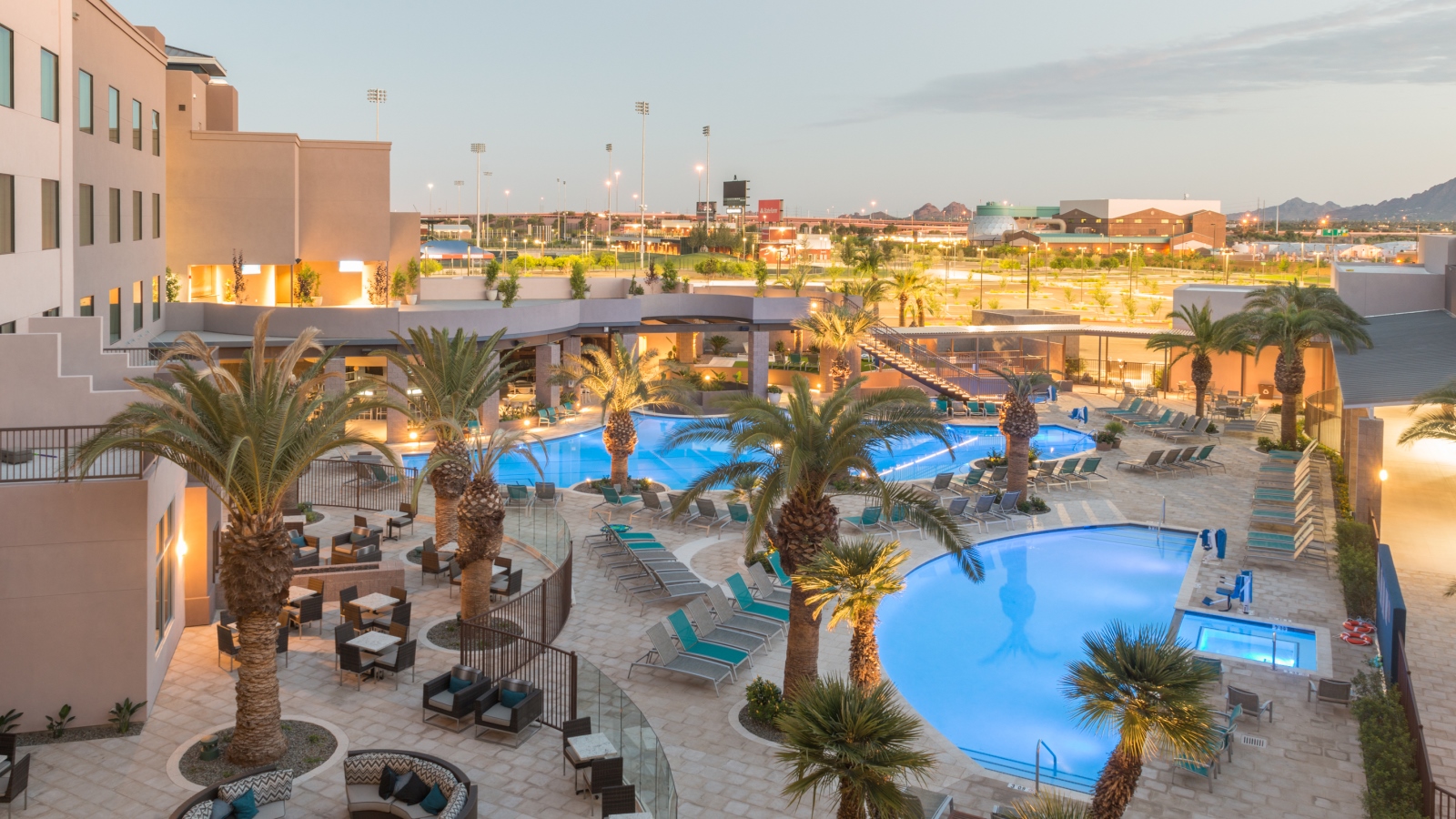 Enjoy Our Best Rates For Spring Training
Get ready for Cactus League games in AZ for Spring Training 2018! Located next door to Sloan Field (home of 2016 World Series Champions Chicago Cubs) and a short drive from stadiums around Scottsdale, Tempe and Phoenix, our hotel offers the best location for Spring Training games in Arizona.
Rates from $212 per night
$30 credit at The Curve Pool Bar per stay
Based on availability
Valid for stays February 25 - March 28, 2018
Book online or call 866-716-8134 and ask for rate plan LAPKG.